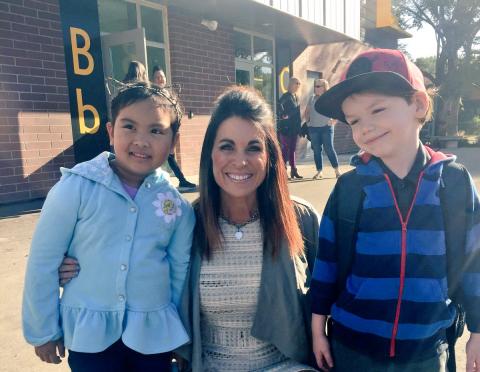 If you have a little one turning 5 before December 2018, we are excited to have them join our Community of Excellence!
1. Check to ensure your address falls within our school boundaries. Click on the Attendance Boundaries link to see if your address falls within our boundaries.
2. Complete the School Registration form and email it back to Connaught@rbe.sk.ca.
3. If you missed our Kindergarten Orientation please view the presentation here. This will help you learn many details before arriving on the first day of Kindergarten.
4. Print the school supply list under the Parents Link.
5. Scroll to the bottom of the webpage and scroll to receive our School Newsletter.
6. Add @Connaughtcomets on Twitter to stay up-to-date with pics from our school.
7. Visit Ecole Connaught Community School on Facebook - our SCC keeps this page full of events happening at school! 
8. As always strive to build joyful literacy & numeracy practices at home! Practice using a proper pincher grip to print their name, count objects to ten and practice tying shoelace. 
Finally, please join us on August 30th from 5:30 - 6:30 at Connaught for our Bring Your Backpack Night. Students can unpack their backpack, meet their teacher and then join the community on the playground (feel free to pack a picnic supper to enjoy).