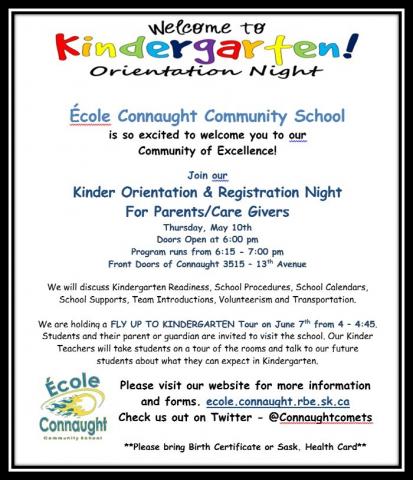 Our Fly Up to Kindergarten Day is coming up on Thursday, June 7th from 4:15 - 5:15 pm. 
If you have a little one turning 5 this year, please stop by to find out more about our Community of Excellence!
This is for next year Kinder students and a Parent/Guardian. We will take a peek at the Kindergarten classrooms and will take part in Readiness for Kindergarten stations. 
Just as a reminder, please bring all forms that were given out at the Kindergarten Orientation. If you missed the presentation please view the presentation here.
Also, you can pop by the school at any time to pick your Kindergarten package if you missed the evening.
As always strive to build joyful literacy practices at home!