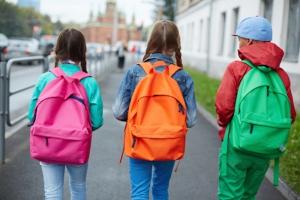 BRING YOUR BACKPACK EVENT!    
Gather at front doors at 5:30

See your classroom

Meet your teacher

Unpack your backpack

Picnic in the park to follow
                                                                                                                                                                                                                                         Where: École Connaught Community School
When: August 29th, 2019 from 5:30 to 6:30  
Please pack a picnic and a blanket to enjoy in the park following. The first day of school is September 3rd.