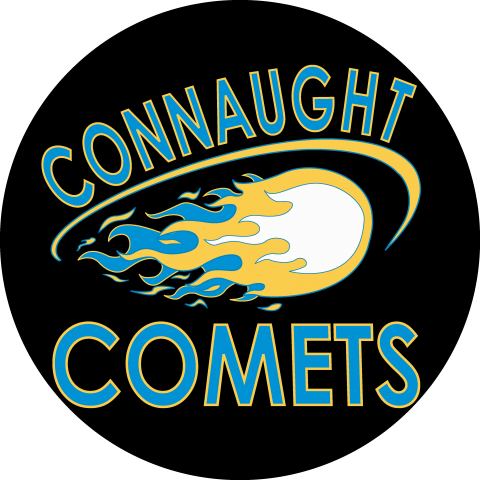 ECCS Principal's Update - September 2017
Celebrations and Events
New Teachers are doing so great with our kids!
Green School Tours, soccer, football, cross country, volleyball, Origami, Crochet Club, Games Club, Battle of the Books, Choir, Outdoor Education Trips, EDUs-Beebots and STEAM Learning Opportunities, Geo-Catching, Happy Kids, Happy Teachers! Teachers Classrooms spaces have been converted into learning centres fit for all students.J The BEST Celebration – The Board…WHY I LOVE CONNAUGHT in the Learning Lounge.
ABOUT THE DREAM TEAM:
High Expectations for Learning - For ALL!

Students and staff – No Excuses. We are a team who will continue to find what works for every kid. We will teach and practice leadership daily at Connaught.

Literacy Achievement for all Students

- We aim to know each and every student at Connaught "By Name and By Need". We need to inspire a LOVE and Excitement for literacy at every level. We are working toward all students reading and writing to their best potential

Climate of Belonging

- RELATIONSHIPS are at the core of Connaught school!

We will fill the halls with laughter and learning.

Authentic Engagement -

Learning must be fun! It is our responsibility to ensure that we have done all we can to engage our students and to make their personal learning relevant, interesting and motivating

Attendance Matters!

We have a plan in place at Connaught to open the doors of communication and to problem solve not penalize.
2. Our 2017-2018 Focus:
Student Leadership at all levels

Skilled Writers - Authors at Work

Grade Level Reader

Improved Attendance

Joyful Learning
We are confident the work of the SCC and fundraising committees will help our students achieve these goals!
3. Feedback from the Community – Very positive responses about the "FEEL" in the school! - The New Parent Info Night was well received.
4. NEW this Year – GSA Club, Yoga Instruction, Choir, Friends Programming,
- SOAR Leadership Training (Comets SOAR Assemblies)
Comets S.O.A.R Program
S

trive for a "Growth Mindset"

O

ffer Kindness

A

ct Responsibly

R

espect Others and the Spaces we Learn in.
5. Registration –Enrollment for 2016 – 281 students (PreK-8)
Current Enrollment – 434 – WHOO HOO!!
We have nearly doubled our population! It is awesome.
Classroom moves communicated to every student moving via a letter to families.
Our new breakdown:
Mrs. Gerrior – Grade ½

Ms. Ward – Grade 2/3

Mrs. Vancise – Grade ¾

Ms. Cameron – Grade 4/5

Mrs. Park – Grade 6/7

Mr. Black – Grade 8
French Immersion Classrooms remain the same. Miss Lisa is back!
6. COMING UP – Grand Opening, RSO Chamber Players, Author Talks, Field Trips, Break-Out STEAM sessions and the list of awesome continues. oming!
Overall…the incredible hours spent setting this place up have all been well-worth it!
We are beyond proud of our staff! They exemplify commitment, passion, leadership and learning. They continue to strive to create a culture so infectious that all kids look forward to attending every day!

IT TAKES A VILLAGE…And we are so happy to lead within this community!
September
5th Day 1 Assembly – 1:45 Heritage Hall
7th New Families Presentation 5:30 – 6:30
19th Community Tour 6pm – 6:45
19th SCC Meeting
21st & 22nd Tara & Cole/Taylor & Jessica at intern retreat
26th & 27th PLST Days – F&P, GB+, Data Boards (2 full day subs both days)
29th Celebrate Orange Shirt Day
DATE TO BE DETERMINED -- ECCS Grand Opening 2 – 3:30
October
4th QSP Kickoff Assembly – 2:30pm
4th Cross Country Race 2
6th PD Day
9th No School Thanksgiving
16th & 17th Picture Day
16th – 20st Education Week
18th RSO Chamber Players – 10:50 Heritage Hall
20th Comets Soar Assembly – 10:45 – Day 2
At ÉCCS, we are a community of leaders creating excellence in life and learning. No Excuses.
À ÉCCS, nous sommes une communauté de leaders créant l'excellence dans la vie et l'apprentissage. Pas d'excuses.