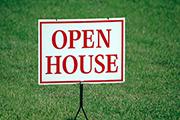 You're Invited!
We invite you to learn about and share your input regarding the School Resource Officer Program through an online survey and upcoming open houses in January and February 2023.
Who:     Parents, Guardians, Caregivers and Regina Public Schools & Regina Catholic Schools
What:   School Resource Officer Program Review
When: Starting January 24 until February 9 – 5 to 8 p.m. (come and go open houses)
Where: Multiple Regina Catholic and Regina Public Schools
Regina Public Schools and Regina Catholic Schools have engaged Praxis Consulting to conduct a review of the School Resource Officer (SRO) Program. The School Resource Officer Program is delivered through a partnership with the School Divisions and the Regina Police Service. The SRO Program has been running for 43 years. As with any longstanding program, periodic reviews are an important process to undertake.
The SRO Program Review will provide an assessment of the program, including its strengths and challenges, from the perspective of school families including students, parents, guardians and caregivers, as well as staff and school administrators. It will also gather insight and perspectives on how the program can meet the future needs of schools and the community.
Information gathered in the open houses and the online survey will help inform recommendations to the Boards of Education for next steps with respect to the School Resource Officer Program.
Links to the online survey will be provided by Tuesday, January 24th on school division websites, social media and at the come-and-go sessions. Students are also encouraged to fill out the online survey. A series of focus groups were held with students in December 2022.
Tuesday, January 24, 2023

Harbour Landing / St Kateri Tekakwitha

St. Kateri Tekakwitha School Gym

4419 James Hill Road

5:00 – 8:00 p.m. (come and go)

Thursday, January 26, 2023

Campbell Collegiate

Campbell Collegiate Multipurpose Space (McTavish's)

102 Massey Road

 5:00 – 8:00 p.m. (come and go)

Thursday, February 2, 2023

École Wascana Plains School/Ecole St. Elizabeth

École St. Elizabeth Gym

5125 E Green Brooks Way

5:00 – 8:00 p.m. (come and go)

Tuesday, February 7, 2023

Plainsview School/St. Nicholas School

St. Nicholas School Gym

7741 Mapleford Gate

5:00 – 8:00 p.m. (come and go)

Wednesday, February 8, 2023

Michael A. Riffel Catholic High School

Central Cafeteria

5757 Rochdale Blvd

5:00 – 8:00 p.m. (come and go)

Thursday, February 9, 2023

mâmawêyatitân centre/Scott Collegiate

Multipurpose Room

3355 6th Avenue

5:00 – 8:00 p.m. (come and go)
For additional information, as it develops, visit www.reginapublicschools.ca and www.rcsd.ca.