Newsletter
Our last Newsletter link didn't work - here is a corrected link to our Comet Connection.
Mindfulness Practice with Trina Markusson
On March 21 Trina Markusson to do Mindfulness presentations with our students. The strategies that the students learn may be used at home or school.
Parents are invited to observe Trina while she teaches your children these strategies.
Presentation Times:
9:30 -10:30 K-Gr. 2
10:45 - 11:45  Gr. 3-4
1245 - 1:45 Gr. 5-6
1:45 - 2:45 Gr. 7-8
conn.gafe
Fri, 03/16/2018 - 14:16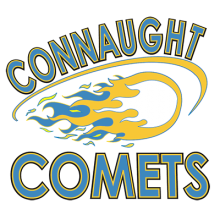 I Love Ecole Connaught Community School - Community of Excellence
Connaught is not ordinary, it's extraordinary.
This school is like a dream, when I walk in I'm home.
Please check out our October/November Connaught Comet Connection! If you have not yet subscribed to receive Newsletter Notifications please do so on the bottom of our webpage.
Happy Thanksgiving to our Families and Friends!