Newsletter
June Newsletter
It's time for our final newsletter of the year.  Please click the link or logo below to read.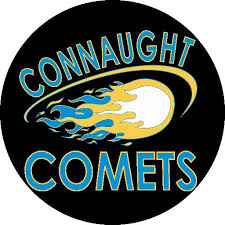 conn.gafe
Mon, 06/17/2019 - 15:04
January/February Newsletter
The January and February edition of the Comet Connection is available.Click here to read.
conn.gafe
Fri, 01/25/2019 - 16:08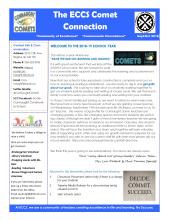 Our first edition of the year is available HERE
Comet Connection September 2018
Our first Newsletter of the year is jam-packed with information!!!
Click HERE to download.
conn.gafe
Fri, 09/14/2018 - 15:58
In Case You Missed It!
Just in case you missed it...

Our team created a special send off to remind our students to keep practicing their reading and writing this summer. Any opportunity you can provide our leaders extra practice would be awesome. We want to ensure that we beat the summer slide that often occurs! 

Please watch our very own music video with your child and  have them write, read and tweet out their reading and writing pic to @Connaughtcomets #ECCSReads #ECCSWrites 

conn.gafe
Mon, 07/30/2018 - 11:09
June Comet Connection
conn.gafe
Tue, 06/19/2018 - 09:57
May/June Newsletter
Our last Newsletter link didn't work - here is a corrected link to our Comet Connection.
conn.gafe
Fri, 05/18/2018 - 08:17
Mindfulness Practice with Trina Markusson
On March 21 Trina Markusson to do Mindfulness presentations with our students. The strategies that the students learn may be used at home or school.
Parents are invited to observe Trina while she teaches your children these strategies.
Presentation Times:
9:30 -10:30 K-Gr. 2
10:45 - 11:45  Gr. 3-4
1245 - 1:45 Gr. 5-6
1:45 - 2:45 Gr. 7-8
conn.gafe
Fri, 03/16/2018 - 14:16
January/February Newsletter
conn.gafe
Fri, 02/02/2018 - 14:44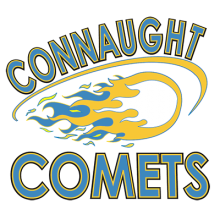 I Love Ecole Connaught Community School - Community of Excellence
Connaught is not ordinary, it's extraordinary.
This school is like a dream, when I walk in I'm home.