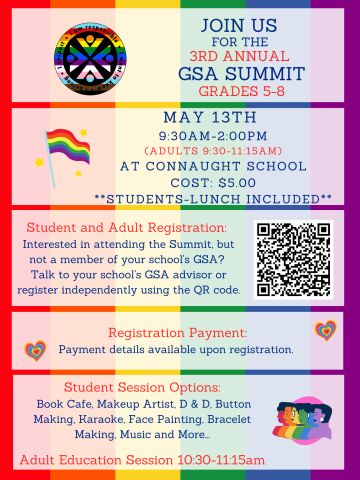 Regina Public Schools' Grades 5 to 8 GSA Summit will be held at École Connaught Community School on Saturday, May 13th from 9:30 a.m. to 2:00 p.m.
Connaught students interested in attending the GSA Summit should register through the school's GSA advisors.
Individual students who have no GSA advisor or teacher supervisor with whom to connect, as well as adults within our school community who may wish to attend, can register using the QR code on the attached poster which will take them directly to an individual Google form.
Registration is open from now until May 5th at 12:00 p.m.