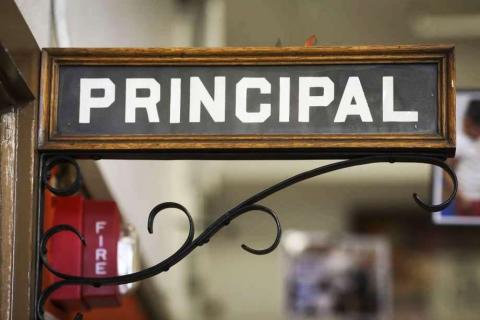 Dear Connaught Families,
I hope you and your loved ones are healthy and finding ways to navigate through this challenging time. I don't think I am alone, when I say this week has seemed long. So much has happened in such a short time it is hard to believe that it was only 10 days ago that we started on this new journey and were assigned to home. Our staff has never stopped thinking and worrying about you. We have been discussing new ways of bringing learning opportunities to your homes and we know you are excited to get started with your supplemental learning! Today was our first staff meeting on Zoom…and it was a learning curve to say the least! But it was great for all of us to see each other again!
 Our goal for this week is to have each teacher reach out to their families to see how you are all doing and what we can do to provide you with learning opportunities in the weeks to come. Although some of you may have already heard from your teacher, if you haven't please don't worry as they will be in touch soon. We also hope to have one trial activity available to our families by the end of Friday.  Remember, we need to you to be patient with us as we learn the many different ways we can help you keep learning from home.
Your teachers are excited for this new opportunity and are looking forward to reconnecting with you. As we move forward I will do my best to keep you informed. Please be sure to stay informed via our website, our Twitter page, and our SCC Facebook Page. Here are some links:
Website: https://ecoleconnaught.rbe.sk.ca/
Facebook: https://www.facebook.com/EcoleConnaught/
Twitter: https://twitter.com/Connaughtcomets  & https://twitter.com/KrystalMcPher & https://twitter.com/RegPublicSchool
The Regina Public Schools website is another great resource for information: https://www.reginapublicschools.ca/
On behalf of Mme Spasoff, myself, and the staff at École Connaught Community School, we would like to thank you for the hard work all of you have been doing to support your students at home. I sincerely hope you were able to use this pause week to reconnect with your loved ones as you found creative ways to stay active and involved with your children. We know not all learning will look like it does in the classroom, nor should it. There are so many ways to learn! Please remember…we are in this together! We've got this! You've got this! After all, you were and always will be, your child's first teacher!
Stay tuned everyone…the best is yet to come!
Krys
Krystal McPherson
Email: krystal.mcpherson@rbe.sk.ca