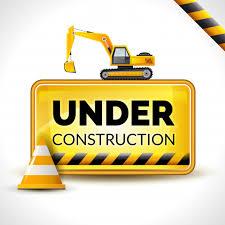 August 29, 2019
Dear Connaught families;
Welcome to the 2019-2020 school year!! The staff at Connaught have been busy preparing for this year and are looking forward to seeing you and your children at our "Open House – Bring Your Back Pack" event tonight, Thursday August 29th, from 5:30- 6:30 p.m.
As you are aware, construction of the new portable classrooms is ongoing at this time.  However, we want to assure you that the creative and dedicated staff at Connaught has been working tirelessly to make certain the school and their classrooms are ready for your children on the first day of school.
We have also taken many steps to ensure that the school and the playground are safe while construction continues.  We have developed an alternate recess plan to reduce the number of students on the playground at one time, redesigned student entrances and exits, developed new emergency plans and protocols, received an increase in the number of playground supervisors, and have temporarily moved our bus drop-off and pick-up spot further south towards 14th Avenue. 
Mme Spasoff and I, along with our facilities staff, are in continual communication with division office personnel regarding progress. I can once again assure you that Regina Public Schools is making every effort to get our new classrooms ready for occupancy as soon as possible.
We anticipate our portables will arrive on site this Friday.  Once they are in place, the construction of the adjoining breezeway will start along with the completion of the interior.  It is our hope that the four portable classrooms will be completed and occupied before we leave for winter break.
Please check with our school website for construction updates (www.ecoleconnaught.rbe.sk.ca) as we will be posting new information as we receive it.  If you have further questions or concerns, please feel free to contact the school.
Thank you for your continued support and understanding.
Krystal McPherson          Tamara Spasoff
Principal/Directrice          Vice Principal/Directrice adjointe