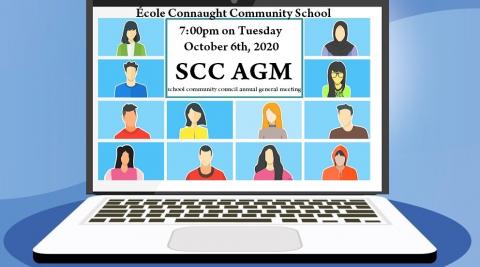 Hello Connaught Comet Parents/Guardians,

Just a reminder that the SCC (parent council) has an upcoming AGM (Annual General Meeting) on Tuesday, October 6th at 7:00pm.

Due to covid-19 restrictions we're going to be using Zoom for this meeting and will send out the code for those who are interested.

If you'd like to join us, please email: connaughtscc@gmail.com and an e-mail with all the pertinent documents and link needed for the evening will be sent to you. :)

                                                                            

Thanks & stay safe!