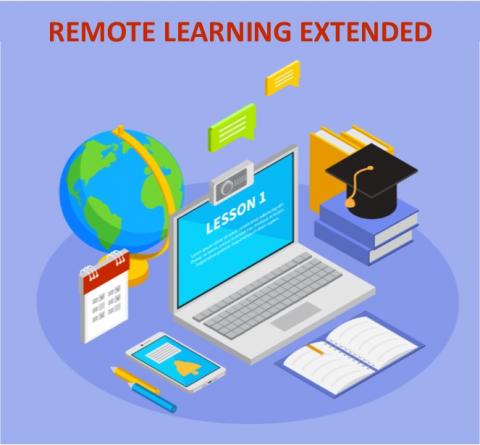 April 20, 2021 -- Following consultations and recommendations from Regina Medical Health Officers, Regina Public Schools is extending temporary remote learning (Level 4) for all Pre-K to Grade 12.
The tentative return to in-class learning for all students will be on May 3, 2021. Previously, students were scheduled to return to in-class learning on April 26, 2021. Regina Public Schools is consulting with Regina Medical Health Officers regularly and will update the return to school date on a weekly basis. Any future decision will depend on existing COVID-19 and Variant of Concern risk in Regina and area.
"We would have preferred to have students return to their school desks to resume in-class learning," says Greg Enion, Director of Education. "We have been informed that returning to schools now would not be the safest course and that it would not benefit our city's effort to reduce our COVID-19 caseloads. Remote learning is not ideal, but we are confident that many of our students are continuing their learning. We are also working to keep parents informed with enough notice so they can make plans for their families."
Regina Public Schools is also collaborating with other Regina-area school divisions to attempt to create a consistent response to the COVID-19 risk for all Regina and area students. The school division understands that the Variants of Concern continue to spread and are very contagious.
School families will continue to receive learning resources from teachers and their schools during this extended period. In addition, some school-based staff who are not directly involved in teaching students will continue to be tasked with identifying, reaching out and engaging with students who have been challenged by remote learning.
For more COVID-19-related information and resources, please visit the COVID-19 link at www.saskatchewan.ca.