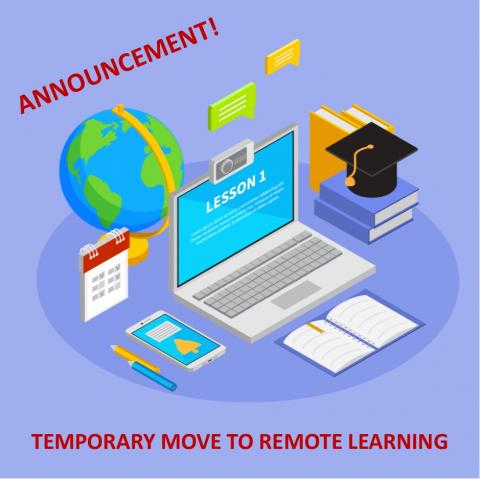 March 19, 2021 -- Regina Public Schools, in consultation and with the support of Regina Medical Health Officers is announcing that it is moving to Level 4, temporary remote learning.
Effective March 24, 2021, all Grades 9 to 12 high school students will begin remote learning.
Effective March 29, 2021, all Pre-Kindergarten to Grade 8 students will begin remote learning.
All Pre-K to Grade 12 in-school classes will resume on April 12, 2021.
The scheduled Spring Break is on April 2 to April 9.
School families will receive letters and more information on Monday, March 22nd.
Supported by the Regina Board of Education, the move to temporary remote learning, or Level 4, is a proactive intervention in response to the rise of COVID-19 Variants of Concern in Regina and its communities. This announcement is intended to provide school families and school staff the opportunity to prepare for the temporary change to in-school learning.